Start your career in finance with ACCA. The world's leading body for professional accountants.
It is a Chartered Accountant's degree recognised in 180 countries.
To qualify as a legitimate ACCA member:
13 Papers with a minimum of 50% Score in each Paper + 36 Months of Internship
Exams are held 4 times in a year i.e. March, June, September, and December.
The knowledge level exams are On Demand CBE.
The skill level and the professional Level exams are held 4 times in a year i.e. March, June, September, and December.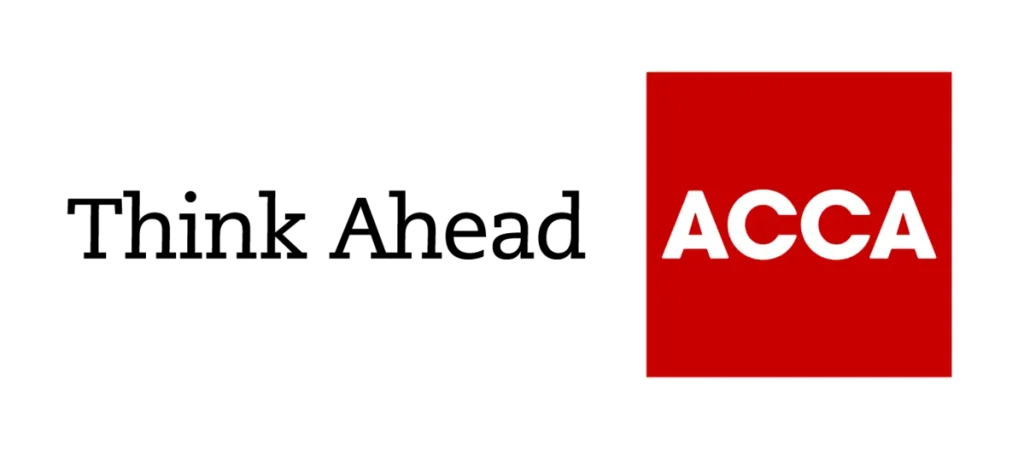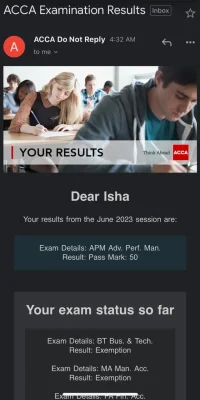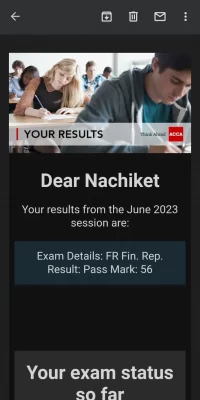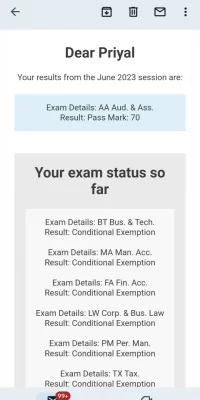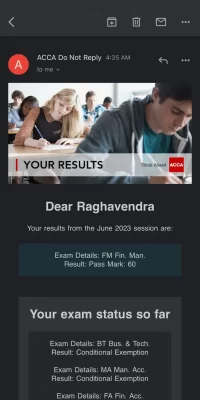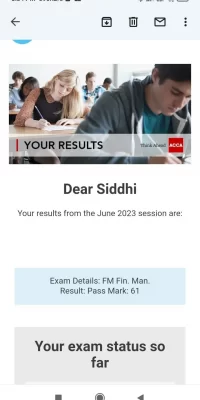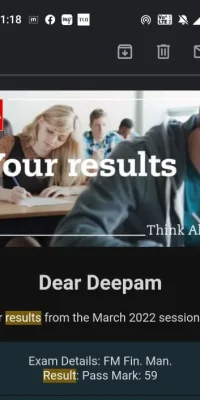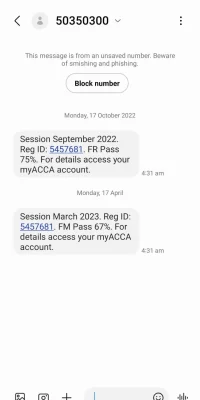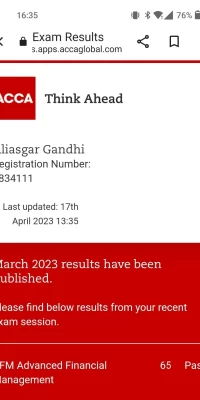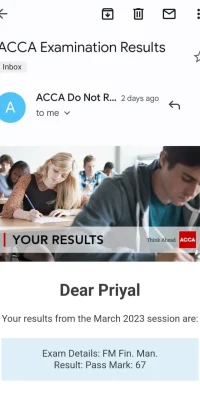 1 on 1 doubts sessions with our faculties
Each batch of only upto 10 students to ensure conceptual clarity
Consistent 92% to 100% success rates in ACCA exams at Fundamental & Professional Level
Our students have cleared ACCA exams with a high score
Practice on our CBE system – Unlimited practice sessions
Learn from qualified ACCA Experts & ACCA Rankers – When you learn from such gurus, probability of clearing ACCA in 1st attempt with a high score increases
Focus on in depth understanding & 100% clarity of concepts
with our expert teachers
100% Placement Assistance
To be eligible to register for ACCA qualification, students should have qualified their 10+2 examinations with an aggregate of 65% in Mathematics / Accounts and English, and a minimum of 50% in other subjects.
Paper pattern consist of 100 Marks of MCQs and Multi-Tasking Questions.
It consists of 3 papers:
1. F1: Business & Technology
2. F2: Management Accounting
3. F3: Financial Accounting
Paper pattern consists of 60 Marks MCQs and 40 Marks subjective.
1. F4: Law
2. F5: Performance Management
3. F6: Taxation
4. F7: Financial Reporting
5. F8: Audit & Assurance
6. F9: Financial Management
Paper pattern is 100 marks subjective.
Compulsory:
1. Strategic Business Reporting (SBR)
2. Strategic Business Leader (SBL)

Any 2 from the following Options:
1. Advanced Financial Management (AFM)
2. Advanced Performance Management (APM)
3. Advanced Auditing & Assurance (AAA)
4. Advanced Taxation
If a certain candidate is a graduate in the field of commerce or has studied subjects in finance and accounting, ACCA may offer them exemption from having to attempt certain exams from the 13 papers. In some cases, relevant work experience in the field of accounting and finance may also allow certain candidates to claim exemptions in the internship.
Jobs & Internships for

ACCA
*These exemptions may change depending on the Institute of Qualification and Subjects.
**Students who have cleared CA- IPCC and have appeared for CA Final may be eligible for
additional exemptions depending on the marks obtained in CA Final Exams.
You can work in any sector, anywhere in the world

Skills you gain in ACCA equips you to get into politics, fashion, IT, sports, business or anywhere you wish to be

Hugely Rewarding, as per ACCA Employer Satisfaction Survey, 2018, "92% of the Employers say ACCA is a world-class organisation."

ACCA could help you get Generous Salaries and Better Opportunities!
Unlock your potential, join ACCA at our expert coaching institute for comprehensive courses, and prepare for success today.
Experience transformative power with more than 1500 bridge courses. Build a strong foundation and bridge the gap to career success today.
Experience 400+ successful placements. Secure your career with our impactful courses and expert teaching faculty.
Boost Your Career by Learning Skills in High Demand